Arkhia is an enterprise-grade Infrastructure-as-a-Service (IaaS) provider empowering blockchain & distributed-ledger developers. We provide highly available, modular & scalable mirror nodes & APIs for the Hedera ecosystem
Powering Infrastructure, Enterprise, and Applications






Connecting the ecosystem
Through the Arkhia API suite & web-based GUI, developers can effectively create services on DLT for mission critical applications.
Developed for enterprise
Arkhia creates scalable & modular tools so that teams spend time building dApps while Arkhia enables the infrastructure.
Designed for developers
Arkhia offers scalable solutions and reliable support needed to ensure mission critical services don't fail when you need it the most.​
A Streamlined Developer Experience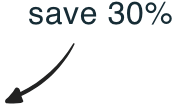 Innovators testing builds