Arkhia Case Studies: Hashport
Seamless, Reliable, Interoperability
Hashport is an enterprise-grade interoperability solution that increases the application of non-native network assets onto the Hedera Public Network. For security, Hashport utilises a validator swarm consisting of industry-leading organisations from diverse market sectors within the Web3 space, each running a node and validating received transactions on the Hashport platform. Token transfers between Hedera, Ethereum, BNB Chain, Avalanche, Polygon, Arbitrum, and Optimism are currently supported.
Hashport leverages the Hedera Consensus Service to validate bridging requests. Their service requires a consistent, continuous connection to a Hedera mirror node so that when a user initiates a new transaction, the validators and Hedera can pick up, verify, and complete the request.
In addition, Hashport also requires sufficient bandwidth to receive all data requests from the network. This may include but is not limited to wallet balances, network status, connections to the smart contracts that will perform the locking, minting, burning, as well as other necessary transaction functions.
While no funds have ever been lost on Hashport, the Hedera public mirror node's limited bandwidth and reliability occasionally resulted in bridging request taking longer to complete or being temporarily stuck on the platform. As Hashport continues to grow, it needed a solution that could scale alongside its platform.
As a public utility with a mission to provide interoperability for hundreds of tokens across a host of different distributed networks to potentially millions of users, Hashport needs a robust infrastructure service that can facilitate the movement of all supported assets without any kind of delay or bottleneck.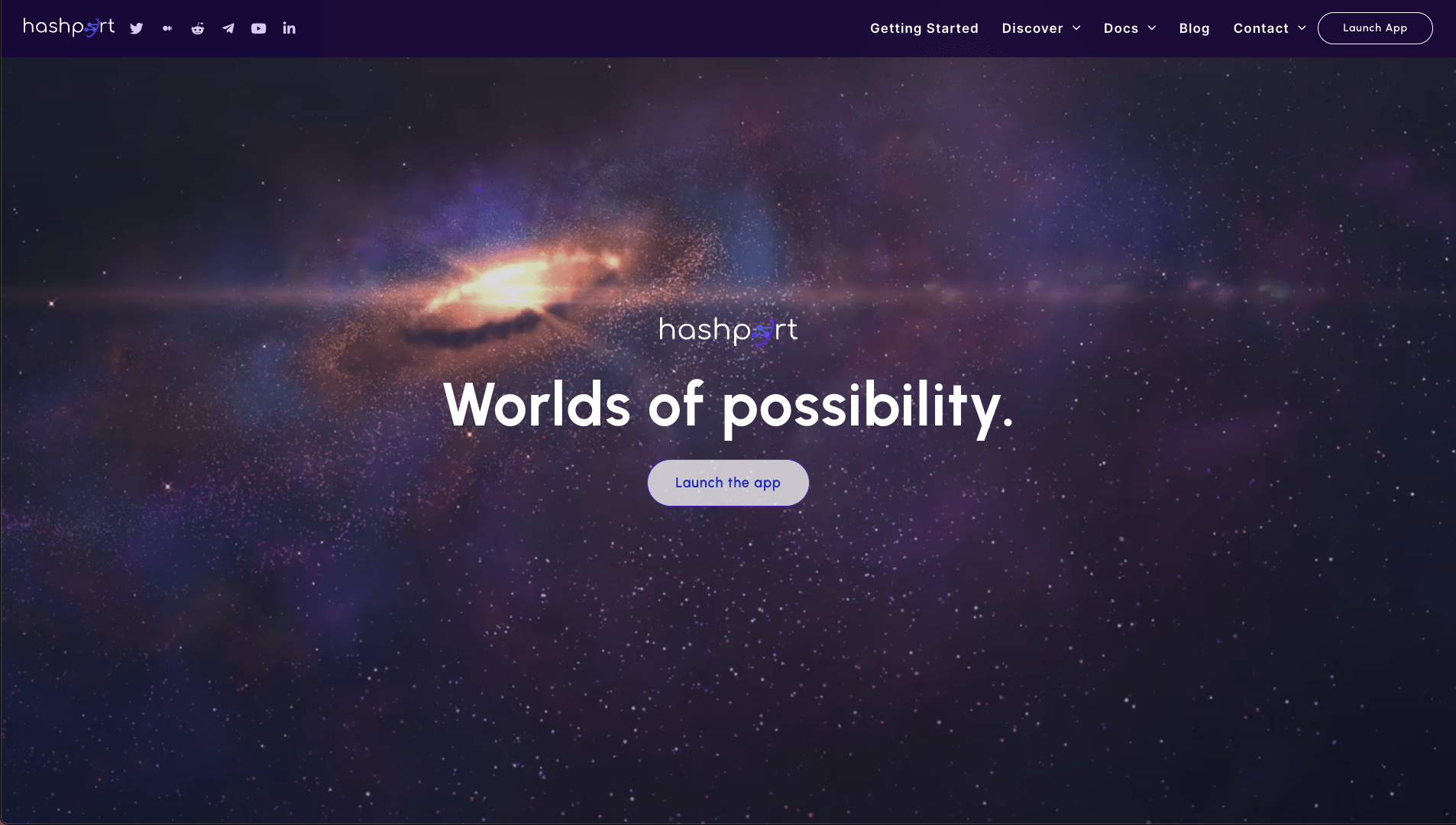 Incorporating the Arkhia Suite, which consists of Arkhia's infrastructure, developer APIs, and platform solutions, addressed the Hashport team's immediate concerns while providing the infrastructure and tooling needed for future scaling.
Hashport utilises the Arkhia mirror node solution, providing enterprise-grade infrastructure which ensures a consistent connection with the Hedera Public Network. It also offers the necessary bandwidth to keep the validator and verification process uninterrupted as Hashport continues to handle increased transaction volume. Since partnering with Arkhia, Hashport has reported a significant and sustained decrease in delayed transactions, resulting in a better overall user experience for Hashport's users.
Another way Hashport's services have improved since becoming an Arkhitect is by capitalizing off the dedicated bandwidth that the Arkhia Mirror Node REST API provides. Using the REST API, Hashport can efficiently verify the data necessary to complete transactions with unparalleled throughput and availability, thus providing the best service possible to users.
Some examples of necessary data includes but is not limited to the following:
Checking the validity of user wallet addresses.
Checking that users have sufficient funds they are trying to port tokens to Hedera.
Querying the smart contracts that execute the locking, minting, and burning processes.
When calling the Hedera network using Arkhia, developers receive twice as many data points as competing solutions do today, allowing for twice as much data to be extracted per call.
To-date, these implementations have been crucial in remedying the challenges which the Hashport team has faced. Arkhia's services have given Hashport the confidence to scale while providing seamless interoperability to their current and future users.
hashport is the enterprise-grade public utility that facilitates the movement of digital assets between distributed networks, extending their functionality in a quick, secure, and cost-effective way. In order to remain platform-neutral, hashport functions without the use of a proprietary token. The network is built on a robust and performant architecture, secured and operated by a group of industry-leading validator partners from around the world. hashport has passed a rigorous security audit and follows industry best practices; regularly performing comprehensive network tests to ensure the integrity of the network.
Website | Twitter | Reddit | Telegram | LinkedIn | YouTube | GitHub
Disclaimer: The information provided on hashport's website does not constitute investment advice, financial advice, trading advice, or any other sort of advice. You should not treat any site content as advice.
Arkhia is an enterprise-grade Infrastructure-as-a-Service (IaaS) provider for decentralised technologies. We are empowering organisations, teams, and individuals to build fast, modular, and scalable solutions in our high-availability environments for Web3 applications. Purposely built for reliability, resilience, and high throughput, the Arkhia API suite benefits anyone needing ultra-reliable network uptime for mission-critical applications. To learn more about how we provide enterprise-grade infrastructure, visit arkhia.io, subscribe to our newsletter, and follow us on Twitter (@arkhia_io), LinkedIn, and Reddit.